SCIENTOLOGY
TOKYO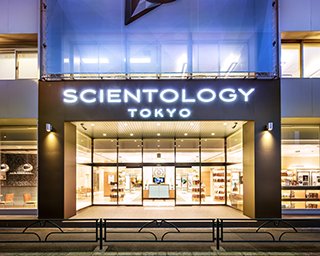 It is with great pride we welcome you to our Church.
Since 1988, we have served a growing congregation in Tokyo. Today, we are honored to extend our help to communities across Japan from our new home in Shinjuku.
Our Church realizes Scientology Founder L. Ron Hubbard's vision that all Churches of Scientology become what he termed Ideal Organizations (Orgs). Ideal Orgs not only provide the ideal facilities to service Scientologists on their ascent to higher states of spiritual freedom, but they also serve as a home for the entire community and a meeting ground of cooperative effort to uplift people of all denominations.
To that end, we share our Church and our many social betterment and humanitarian programs with this city.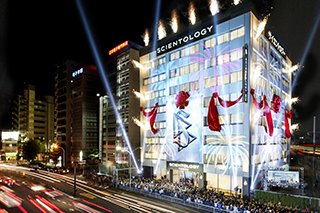 Glorious new era lifts off in Land of the Rising Sun with auspicious ribbon-cutting on majestic new spiritual center for a religion in the midst of game-changing expansion.
Adding yet another shining beacon of hope and freedom in a year of extraordinary achievement, the Church of Scientology welcomed its new Ideal Organization in the bustling metropolis of Tokyo, Japan, on Saturday, August 8, before a captivated audience of more than a thousand—the Church's latest ambitious breakthrough during a period of unprecedented innovation and revolutionary growth.